24 tags
Bumbo Baby Seat Recall
The popular Bumbo baby seat is being voluntarily recalled because babies have fallen out of them fracturing their skulls.  About 4 million of the seats have been sold in the U.S.  More than 100 incidents of babies being injured by falling out of the baby seats have been reported in the U.S.  If you have a Bumbo baby seat stop using it until you get a free repair kit.  Don't return the baby...
25 tags
4th of July Deadliest Day on U.S. Roads
As we hit the road to celebrate the birth of our nation, who would think this is the most dangerous day of the year to be on the road?  But according to the Insurance Institute for Highway Safety the 4th of July is just that. As we warn our teens to be careful with fireworks and around water add to the list driving.  Teens make up nearly 10 percent of the 4th of July fatalities.  We all know...
30 tags
Argus - USA Today story features Safety Village...
An article this weekend in the Argus Leader from the USA Today hailed the virtues of Interactive driving simulators from Virtual Driver.  These are the same simulators used by the Sioux Empire Safety Village located at the W.H. Lyon Fairgrounds in Sioux Falls. As pointed out in the article one of the great features of the simulators is that drivers learn consequences of driving while drinking or...
21 tags
Boxelder Job Corps Students learn consequences of...
Students at Boxelder Job Corps got a taste of what it's like to drive drunk and text and drive, but they weren't really on the road or drinking and driving.  Instead they were learning the consequences of risky driving by participating in Simulated Reality, the virtual reality driving simulator program operated by the Sioux Empire Safety Village.  Dave Renli, Executive Director of the...
4 tags
Dell Rapids After School Program visits Safety...
Sixty children from the Dell Rapids after-school program spend Friday afternoon learning about home, fire and poison safety at the Sioux Empire Safety Village on the W. H. Lyon Fairgrounds. The kids were pretty quick to catch on to the fact that liquids can look a like and mistaking one for another can be deadly. They noticed how similar popular cleaning products look to juices and other drinks...
Driving and Bicycling Safety
Recently a most unfortunate incident happened just outside of Sioux Falls. Though details are still sketchy it appears that three young people were struck and injured while riding their bikes on a gravel road. Our thoughts and prayers are with these families and we sincerely hope for a speedy recovery. More on the story can be found at:...
Driving and Biking Safety
Recently a most unfortunate incident happened just outside of Sioux Falls. Though details are still sketchy it appears that three young people were struck and injured while riding their bikes on a gravel road. Our thoughts and prayers are with these families and we sincerely hope for a speedy recovery. More on the story can be found at: www.safetyvillage.org/tips/listing.php 
30 tags
Read our May 2012 Newsletter →
15 tags
Distracted Driving: How big is the problem?
In 2009, more than 5,400 people died in crashes that were reported to involve a distracted driver and about 448,000 people were injured.1 Among those killed or injured in these crashes, nearly 1,000 deaths and 24,000 injuries included cell phone use as the major distraction.1 The proportion of drivers reportedly distracted at the time of a fatal crash has increased from 7 percent in 2005 to 11...
8 tags
Key Facts and Statistics
In 2009, 5,474 people were killed in crashes involving driver distraction, and an estimated 448,000 were injured. (NHTSA) 16% of fatal crashes in 2009 involved reports of distracted driving. (NHTSA) www.distraction.gov 
Watch
Mitchell High School students are "Experiencing Reality without the Reality"
Remember "ONE TEXT OR CALL COULD WRECK IT ALL!" →
April is National Distracted Driving Awareness Month
Wii Bowling Tournament TODAY!!!
Check out our Facebook page for pictures of the Bowling Tournament. We will be putting up news ones all day. Come out  and enjoy the fun!!!! www.facebook.com/siouxempiresafetyvillage
Watertown South Dakota experienced reality without... →
13 tags
Safety Village January Newsletter →
14 tags
Safety Village Newsletter →
Please read our first newsletter. Let us know what you think.
12 tags
Holiday Fire Safety →
10 tags
14 tags
Focus on Fire Safety: Holiday Cooking →
Cooking fires continue to be the most common type of fires experienced by U.S. households. This is even more apparent during the holidays. There is an increased incidence of cooking fires on Thanksgiving, Christmas Eve Day, and Christmas Day. Cooking fires are also the leading cause of civilian fire injuries in residences. These fires are preventable by simply being more attentive to the use of...
16 tags
Driving Simulators at Mount Marty College →
Today through Tuesday November 29th our interactive driving simulators at at Mount Marty College in Yankton.
9 tags
Vote for Safety Village →
7 tags
Seat Belt Saves Lives →
Here is a great video from State Farm on wearing seat belts. "Seat belts reduce serious crash-related injuries and deaths by up to 50%. Always remember to wear your seat belt." http://www.statefarm.com
7 tags
What do we mean by Sioux Empire?
We've been asked a number of times, what do you mean by "Sioux Empire" in your company name Sioux Empire Safety Village? In answering that I decided to look at the activity from last summer and this fall for clarification. During June – October the driving simulators were in Vermillion, Madison, Estelline, Salem, Flandreau and Sheldon, IA, plus a number of venues in Sioux Falls. During the Sioux...
9 tags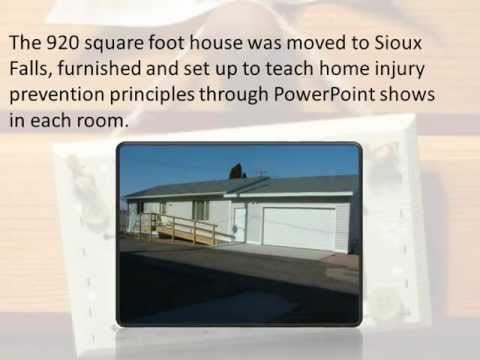 9 tags
Driving Simulator Update
                Simulator Update 11/1/2011   A few days ago Jim Lake, General Manager at Vern Eide Motorcars asked me if the Driving Simulators were busy. When the Virtual Driver Interactive simulators were first purchased by Vern Eide for use by Safety Village, we estimated they would be in use 100 plus or minus days per year. Now six months after they hit the streets we know our estimate was...
3 tags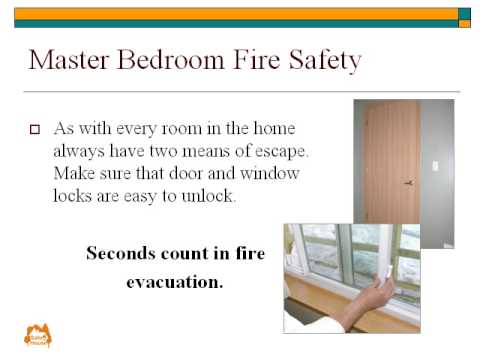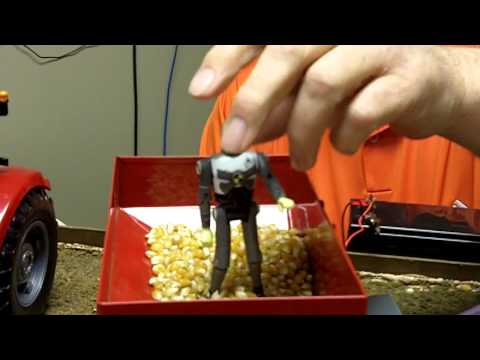 Do you have a fire escape plan? Follow this link... →
You should have an escape plan for your home in case of a fire. The link provided is a graph that will help design one for your family. Practice the escape plan often. Do what you need to do to keep your family safe. This is Fire Prevention week. Check your smoke alarms, change the batteries and make your escape plan.
Welcome to the Team!
With excitement Sioux Empire Safety Village announces that Bobbi Lower has been hired as our new Development Director. Bobbie comes with a number of years of media experience and was instrumental in starting "Health Beat" while at KELO TV. She worked in the marketing department of Avera McKennan and most recently for Experience Works doing development and communications. Bobbi can be...
5 tags
Welcome to Safety Village
Welcome to Sioux Empire Safety Village's first blog. Safety Village is a non-profit injury prevention agency. We educate the community on fire prevention, home safety, children and traffic safety and driving safety. We have two exhibits on site; The Power of Fire is a home that had been burned, The Safe House is a house that teaches safety issues in your home.   Here are two pictures of...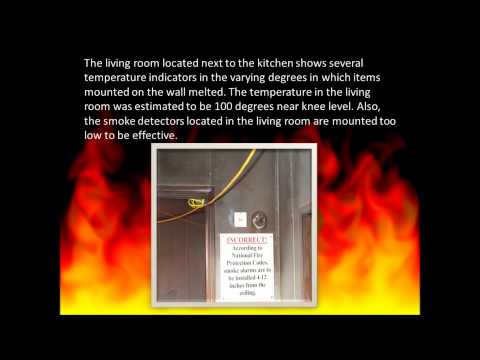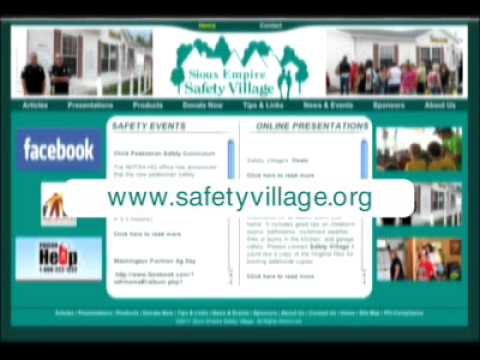 Sioux Empire Safety Village →